CarMechanics

I've done loads of things …
This is the second engine that I changed - I was the expert.
Looks like I've got a tash, but it is just grease and oil … I'm the one on the right …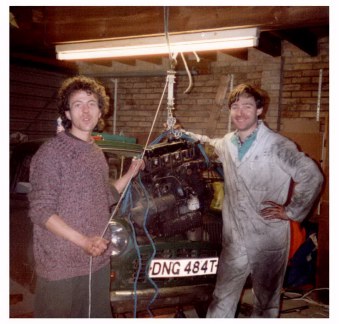 A big hello to Rich Gibson - Shame that the engine we bought from a scrap yard was no better than the one we took out - but hey when you're young you haven't got the money to do much else.
Also a big hello to Peter Rollings and thanks for the use of his garage ...